Wideband Intercept Sonar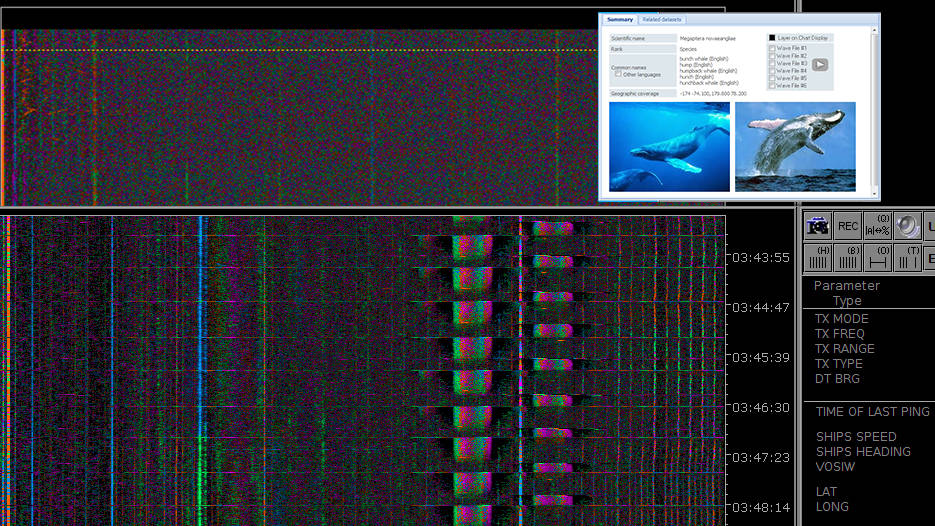 A wideband, always-on sensor array provides critical underwater situational awareness.
General Dynamics Mission Systems–Canada is a leader in providing advanced anti-submarine warfare solutions for the Royal Canadian Navy and allied navies around the world. Our Wideband Intercept Sonar solutions are leading edge, leveraging research conducted in partnership with Defence Research and Development Canada.
Contact Us
---
Our Wideband Intercept Sonar solutions are designed to detect, classify and localize signals from threat sonars (such as torpedoes), own ship, other man-made sources, or marine life. Their combination of receiver electronics and a multi-element sensor array provide an ever ready capability – always on, always listening – that supports exceptional underwater situational awareness.
Why choose our Wideband Intercept Sonar solutions?
They complete underwater situational awareness.

Our solutions fill in key gaps in the traditional ASW sensor suite, offering an intercept capability for threat sonars, and detection of other transients including marine mammal vocalizations.

They can be used anywhere, anytime.

Underway or in harbour, in the open ocean or the congested littorals, the intercept sonar enhances underwater situational awareness when other sonars are restricted.

They have minimal footprint.

Designed to be added to your hull-mounted sonar, the intercept array adds significant capability with a minimum of new hardware.