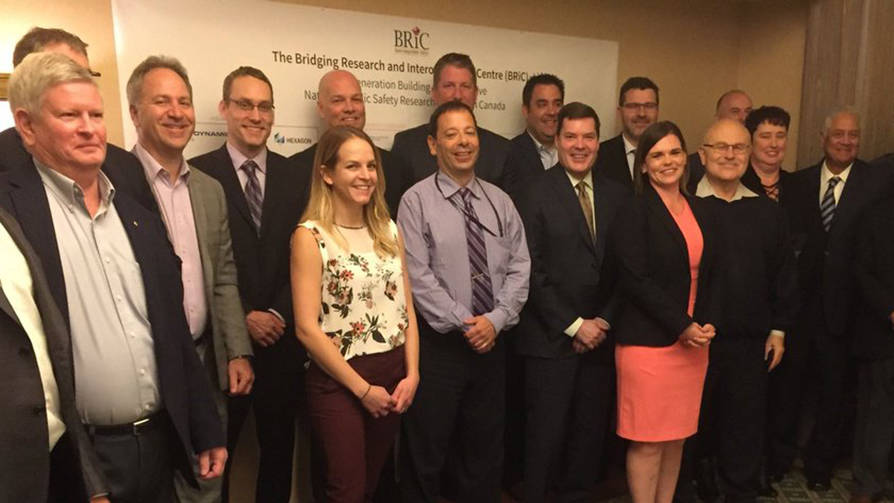 ---
The Canadian public depends on all levels of government to deliver emergency services that respond quickly and effectively during times of crisis. Today's emergency and security personnel need better tools and technology that adapt to their evolving needs. A national collaborative research approach will ensure the right tools are provided. The Bridging Research and Interoperability Collaboration (BRIC) is the only collaborative public safety research effort that is open to the Canadian public. Located at the University of Regina, they bring together academia, industry and public safety agencies to develop technology that solve information sharing problems within the public safety domain. Over the past three years, they have successfully advanced public safety solutions, and attracted a growing number of partners and stakeholders. General Dynamics Mission Systems-Canada plays a key role as an industrial collaborator to the BRIC by stimulating research and development for communications technologies and information sharing platforms.
Recently, a campaign event and collaborative workshop was held by the BRIC, the Canadian Interoperability Technology Interest Group, the CATA Alliance, and General Dynamics Mission Systems-Canada to launch the next generation of Public Safety Research in Canada known as the BRIC Next Generation. Together they aim to expand Public Safety Research throughout Canada to make existing operational procedures more efficient, and lend the necessary tools to help safety responders save lives.
For more on the BRIC, visit: www.justiceandsafety.ca/centre-initiatives/national-public-safety-interoperability-laboratory-npsil.