Sonobuoy Processor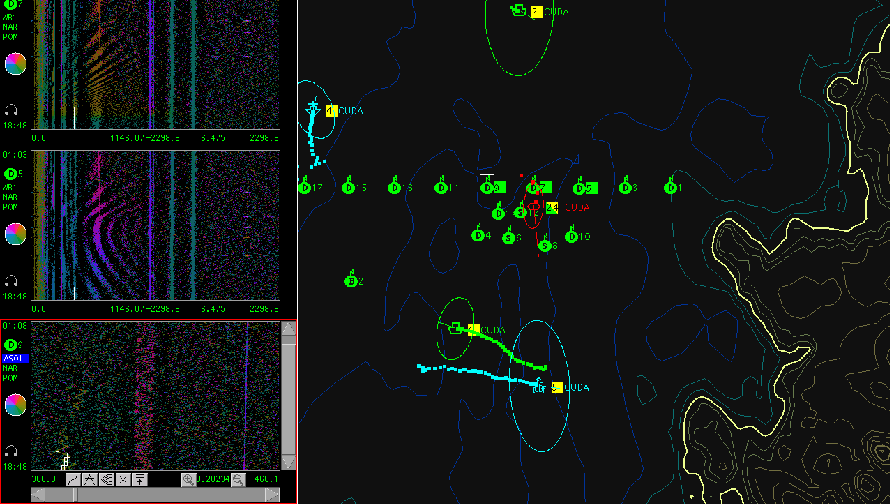 General Dynamics Mission Systems-Canada has been providing sonobuoy processors to allied forces for over 40 years.
Every day our systems help acoustic sensor operators detect, localize, and classify nuclear and diesel foreign submarines all around the world.
Contact Us
---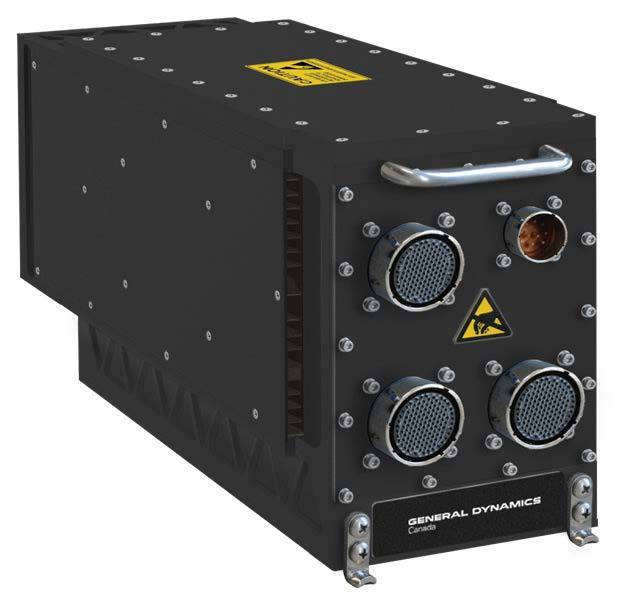 Sonobuoy Processor
Maximizes the detection of modern submerged threats with full mission spectrum integration.
Learn More
Passive Acoustics
The UYS-505 provides best in class passive acoustic processing for all common passive sonobuoy types including LOFAR, DIFAR, and HIDAR. Our advanced processing makes and maintains contact when other sources cannot; while our intuitive user interface offers tools that simplify the task of prosecuting increasingly large and complex sonobuoy fields.
Active Acoustics
High fidelity processing of DICASS buoys gives UYS-505 operators the ability to localize threats quickly and easily.
Multistatic Acoustics
General Dynamics is a leader in the cutting edge field of multistatic active coherent acoustic processing, and has been for over a decade. We continue to invest heavily in this field that offers substantial promise for the detection of ever increasingly silent threats. The UYS-505 supports SSQ-565 and SSQ-573 sonobuoys that are easily exportable to allied nations. Multistatic processing can also be performed with ship sonars and helicopter tethered sonars providing active sources.
Reduced Crew Size & Operator Workload Reduction
As budgets increasingly demand that smaller multi-role platforms with fewer crew members take on the Airborne ASW role, it is increasingly important that the systems employed become more automated and more user friendly. The UYS-505 software continues to evolve to meet your needs with most recent versions offering increased artificial intelligence, automatic target detection and a suite of other tools that make operators more effective.
Post Mission Analysis and Replay
We offer fixed or deployable ground stations that support Level 2 and 3 acoustic analysis and data archiving. These systems provide the same operator interface as the aircraft systems for ease of use and support fast time replay at more than 8 times real time. Ground systems are available in a number of form factors including rugged laptops, transit cases or fixed systems.
Easy Integration
While capable of being operated as a standalone system, the integration of the sonobuoy processor with the platform's mission management system is important to the effective execution of the antisubmarine warfare mission. The UYS-505 is currently integrated with mission management systems on multiple different rotary and fixed wing platforms. It supports an open architecture publish and subscribe approach to data transfer for easy integration with external aircraft systems. Other supported interfaces include MIL-STD-1553B and Client / Server sockets over Ethernet and legacy MIL-STD-1553B. We can also provide the UYS-505 software running on a laptop supporting customer rig integration.
Applications
The UYS-505 supports sonobuoy operations from any platform capable of receiving sonobuoy data including fixed wing, rotary wing, and surface vessel applications. It is available in a number of form factors including an airborne qualified ½ ATR chassis, rack-mount options for ship applications, or zero-SWaP processing for ultra-embedded applications.
Fixed Wing
The primary operators of sonobuoy systems are fixed wing maritime patrol aircraft. For this application we designed, qualified, and delivered a rugged ½ ATR chassis for airborne applications. The system supports new digital sonobuoy receivers provided by a third party or legacy analog receivers already installed in existing maritime patrol aircraft.
Rotary Wing
Many leading Maritime Helicopters dispense and process sonobuoys as a way to augment or replace the on board dipping sonar system. The UYS-505 is qualified to meet the shock, vibration, environmental, power, and E3 requirements of a maritime rotary wing environment. In these applications the UYS-505 is paired with an external sonobuoy receiver.
Shipborne
Sonobuoys form part of the ASW suite on leading multi role frigates around the world. Either deployed from aircraft or from the ship itself the sonobuoys not only augment the range and capability of the ship's on-board sensors but also augment the ships defenses when connected to the torpedo detection system. The sonobuoy processing application can be installed on rack-mount servers and connected to an external sonobuoy receiver.
Unmanned Underwater Surveillance
The long endurance and low cost of unmanned systems make them attractive platforms for deployment and monitoring of sonobuoy fields. Unlike their manned counterparts, these platforms often have limited space and weight available for the ASW payload and limited bandwidth available for the dissemination of the collected sonobuoy data. For unmanned applications that cannot support a ½ ATR chassis we offer a tailored version of the UYS-505 that supports customer furnished hardware to minimize the weight impact on the platform. These systems also include intelligent algorithms that minimize the impact on available communications bandwidth required to retransmit the sonobuoy data to the ground based operators.
Training
We provide on-board or ground based acoustic operator training systems ranging from simple standalone laptop based solutions to trainers that can be integrated with other mission system trainers. These training systems can be used to generate and run realistic and complex acoustic scenarios. We also offer introductory or advanced operator training courses on the system and its employment as part of the ASW mission.
Research
Sonobuoys can play an important role in oceanographic research and the protection of our natural environment. If you are an academic or government institution interested in employing our acoustic processing technologies in your research, let's talk.