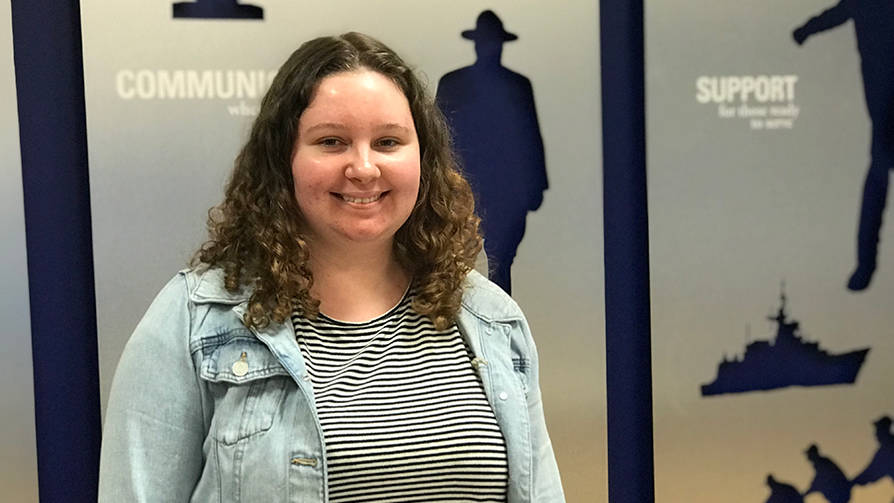 "In high school, I spent lot of time trying to figure out what I liked in terms of hobbies and came up short. I'm not an artistic person. I like listening to music, but I don't like playing instruments. I don't like sports – at all – so I was running out of things that I could try."
It was an offhand conversation with a friend in tenth grade Computer Science class that would finally spark some interest in Gabrielle Genereux. "Oh, I have robotics tonight!" he said.
"It was the one thing I had not heard of yet. He spent the whole class explaining it to me and I started to think: 'We're programming in the same language; I wonder if I can use this to get better marks in my class.' I did and it ended up flipping a switch and I was totally in love with it."
That was eight years ago. Gabrielle has been involved with FIRST Robotics ever since. It was also the catalyst for her choosing a career in engineering. After a conversation with one of the team mentors, she asked what he did for a living. Gabrielle decided right then and there that she was destined to be a Software Engineer. "I never had a shadow of a doubt that this is what I wanted to do."
Sure enough, Gabrielle went on to graduate from Software Engineering at Carleton University. "I really enjoyed the program. It's a very interesting style of engineering, where you're managing requirements and doing the full product life cycle that you don't get from other types of engineering or computer science."
Gabrielle started in her role as a Software Engineer at General Dynamics Mission Systems–Canada in January. She is one of several employees who volunteer their time as FIRST Robotics mentors helping participants prepare for competitions and learn important work-life skills such as problem solving, time management, conflict resolution and communication skills in the process.
General Dynamics is a sponsor for three FIRST Robotics teams, including Merge Robotics in Ottawa and Manning Robotics and Aberhart Robotics in Calgary. It was this support that initially drew Gabrielle to the company:
"I love General Dynamics as a company. For their support of FIRST Robotics; for how engaging they are on social media; for how supportive they are of the community."
The Merge Robotics team had a successful run this year and made it all the way to the quarterfinals of the FIRST Robotics Ontario Provincial Championships. Throughout the busy competition season, Gabrielle spent nearly every night at one of the team's two build spaces so that the students had every opportunity to work on getting their robot ready to compete.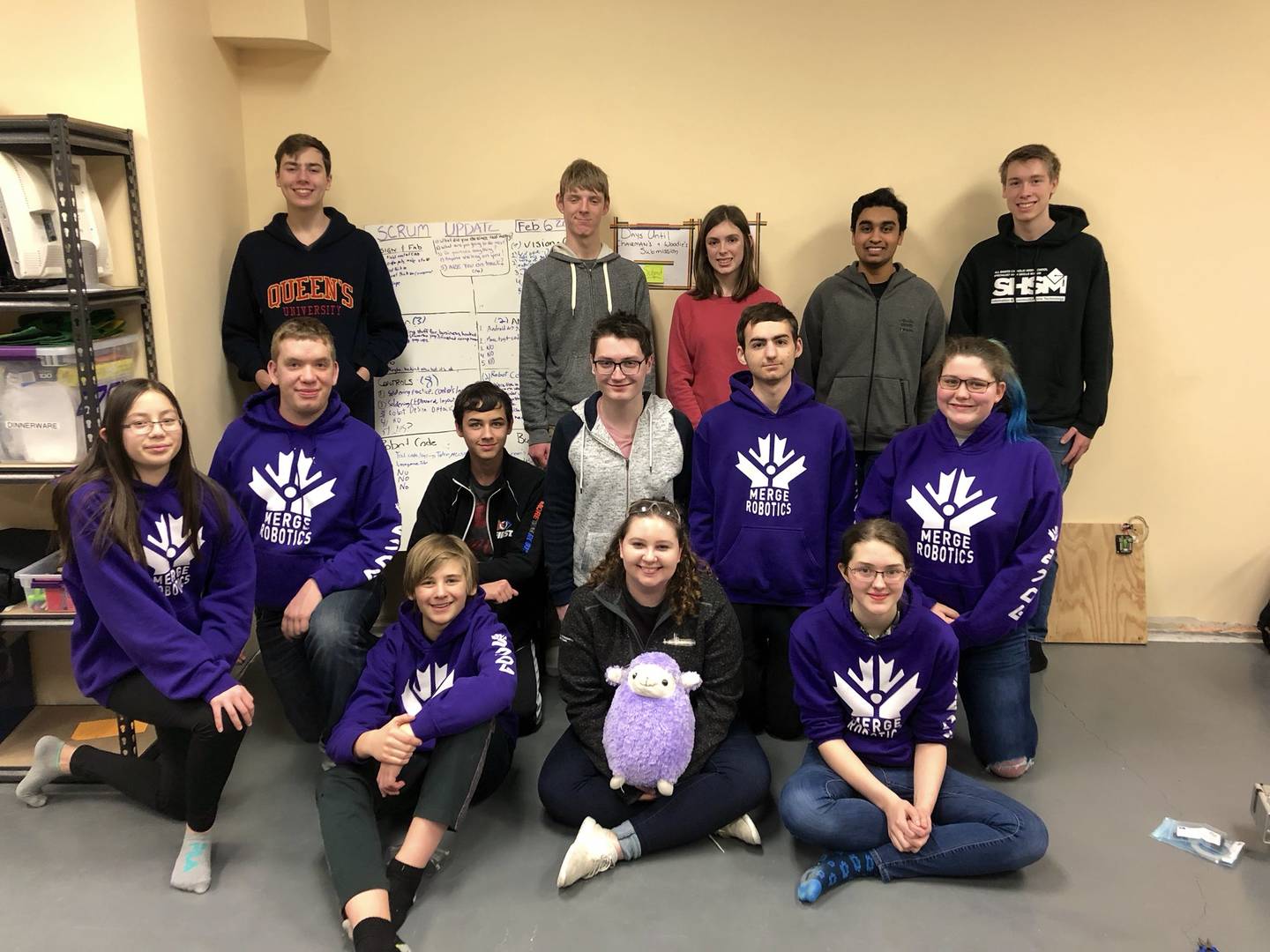 "The way I like to phrase it is you get what you put in, so most of the mentors from Merge are extremely dedicated. Right now, there are 17 mentors and 51 students. We have grown a lot from the six mentors and 20 kids we had five years ago."
Gabrielle's commitment to Merge Robotics has not gone unnoticed. She was nominated by the team this year for the Woodie Flowers award, which is handed out to the FIRST Robotics mentor who best leads and connects with their team using excellent communication skills. A student-led initiative, the team works together and submits the nomination. Then, in Ontario, nominees from across the province are judged and a winner is chosen at the Provincial Championships.
"Because I am so young compared to all of the other mentors, I was flattered to think that they feel I am up to par with all the other nominees. Although I did not win the award this year, the mentor who did win had an extremely impressive background and I'm so honored that I was nominated by my team in the first place," added Gabrielle.
General Dynamics is currently offering student internship opportunities to high school students participating in FIRST Robotics. Contact recruiting@gd-ms.ca for more information.