MK II Broadband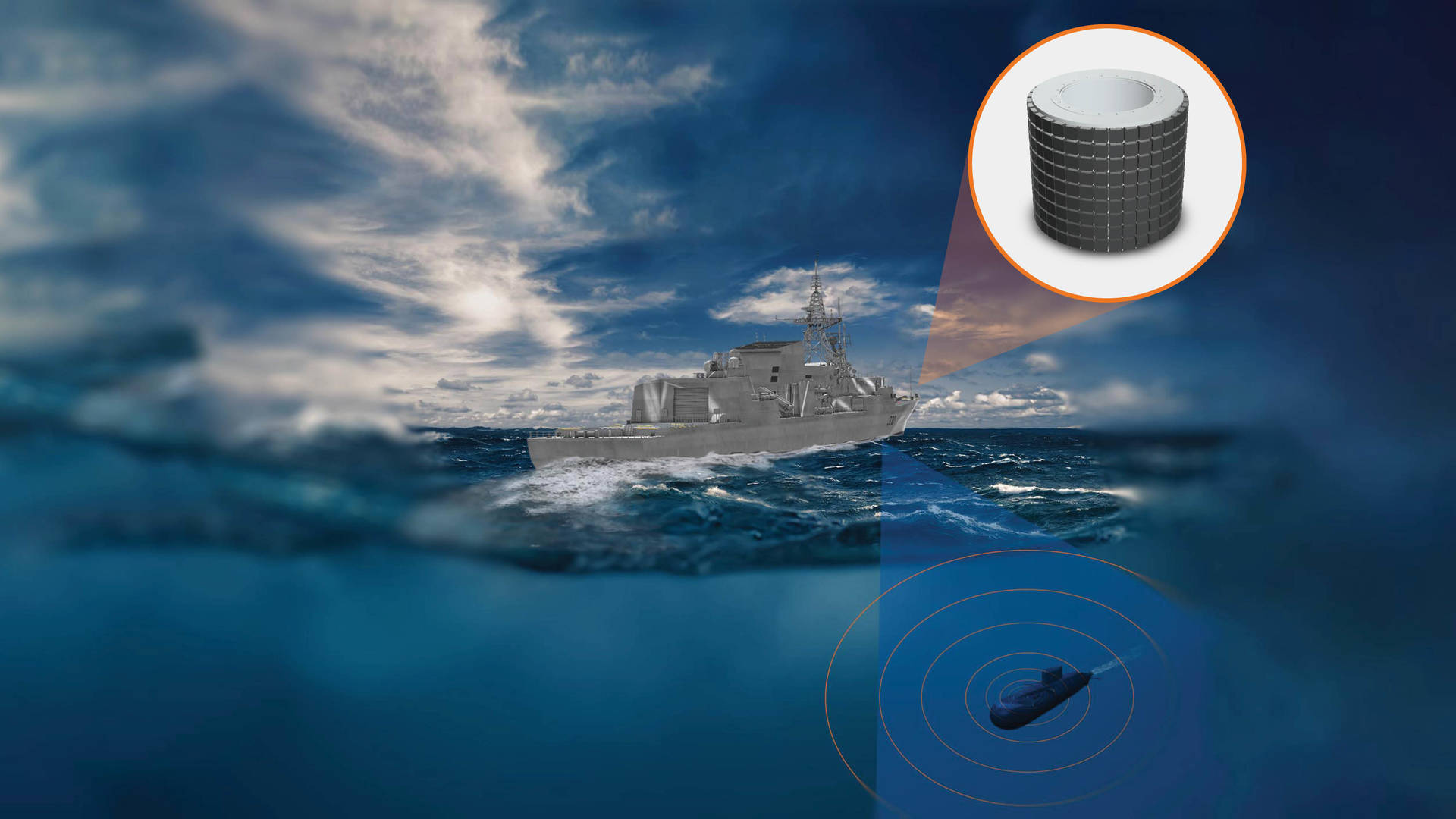 Wideband concurrent active and passive detection, tracking and localization capability
The MK II Broadband Hull Mounted Sonar is a medium-frequency sonar that integrates the best components industry has to offer.
---
Product Features
Versatile, leading-edge underwater sensor, with a processing and operator display capability

Significant operational capability in both littoral and deep water environments

Able to satisfy many target detection and mission problems

High fidelity power and pulse control for Marine Mammal Mitigation operations

Wide selection of transmit pulse types to satisfy a broad range of missions
Benefits
The MK II Broadband Hull Mounted Sonar uses co-operative ASW all-round surveillance with full target detection, tracking and localization capabilities. Get eyes on the invisible with next-generation transducer elements that dramatically enhance acoustic performance. Get up to speed fast with modern user-friendly interfaces and tools that minimize operator workload and maximize mission effectiveness.
---