March is National Engineering Month in Canada – an opportunity to showcase the exciting opportunities that a career in engineering has to offer. We are proud to employ some of the best and brightest in the industry in Calgary, Halifax, and Ottawa and will be highlighting them throughout the month.

Meet Carla, a Systems Engineering Lead, for our Vetronics Smart Displays team in Ottawa.
---
1. Tell us what led to your current role in engineering?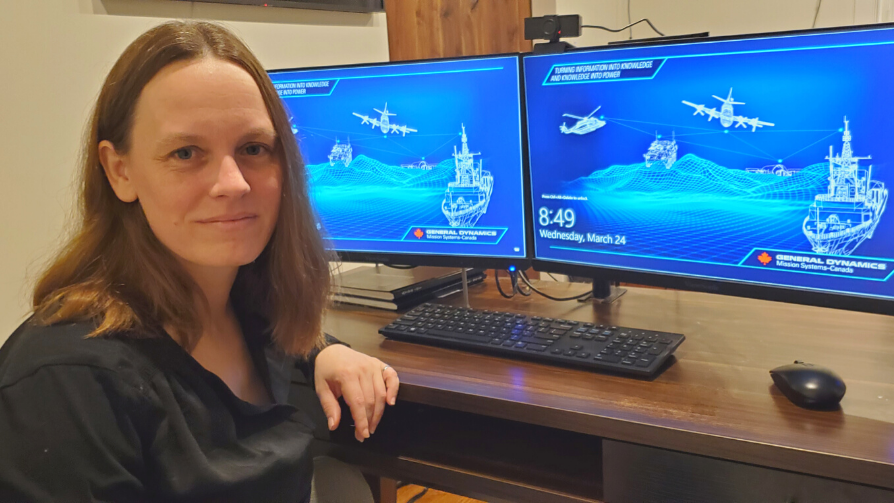 I joined General Dynamics Mission Systems–Canada upon completing my undergrad. What initially led me to the organization was the sense of purpose I felt in developing technology for the men and women who serve our country.
During my tenure, I have had the opportunity to move from software to systems engineering. Since joining the Vetronics Smart Displays Product Line Team as the Systems Engineering Lead, I have had the opportunity to grow rapidly into a leadership role that I have not experienced before in my career.
2. What is the most challenging aspect of your role?
One of the greatest challenges within my role is the necessity to be agile and adapt to change. Within the Smart Displays product line, there are a large number of variants to maintain, while simultaneously managing a steady stream of new variants under development. There are also many challenges in bringing together multi-disciplined, cross-functional development teams to deliver tailored products to meet our customer needs on schedule.
3. Why do you think engineering is important to our company and our customers?
Engineering is at the heart of what we do here at General Dynamics Mission Systems–Canada. I believe our company and customers are rallied to the common goal of providing the best systems for the modern battlefield. The engineering innovations we develop are core to that goal.
4. What's the one piece of advice you would offer an aspiring engineer?
Never stop challenging yourself and follow your instincts.