Generic Vehicle Architecture (GVA)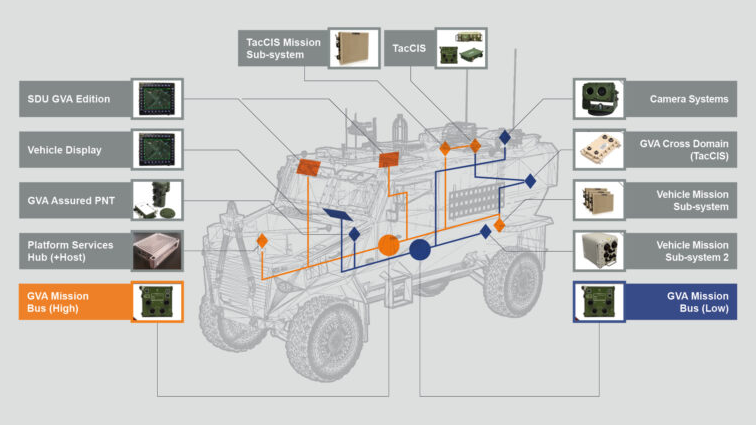 Comprehensive Electronic Architecture for Combat Platforms
Our Generic Vehicle Architecture (GVA) solutions meet the needs of today and tomorrow's sophisticated combat platforms – enabling users to focus on their mission and take advantage of the full capabilities their platforms provide.
Contact Us
---
Why choose our GVA solutions?
Reliable. For more than 70 years, we have been a trusted partner in delivering secure high-performance battlefield-tested GVA solutions—earning the continued confidence of soldiers and leaders worldwide.
No delay. Get your system up and running when you need it. We can meet the most extreme production and supply chain demands with our mission ready technology that can quickly imbed into any vehicle sub-systems.
User-friendly. Efficiently navigate and control multiple classified/unclassified systems using our intelligently designed GVA user interface backed by decades of in-field operator input, digital engineering technology, and continuous improvement.
Scalable. The system can easily be scaled up or down according to your unique vehicle specifications and/or mission.
Reduced training. Dramatically reduce time and money often spent on training and eliminate the cognitive burden associated with learning new systems by employing GVA's familiar software layouts and system configurations.
Always Mission Ready
Technology moves fast. GVA makes room for systems to grow and evolve with mission requirements. Easily replace or upgrade vehicle software and systems without compromising performance, so your equipment can keep up with the ever-changing battlespace.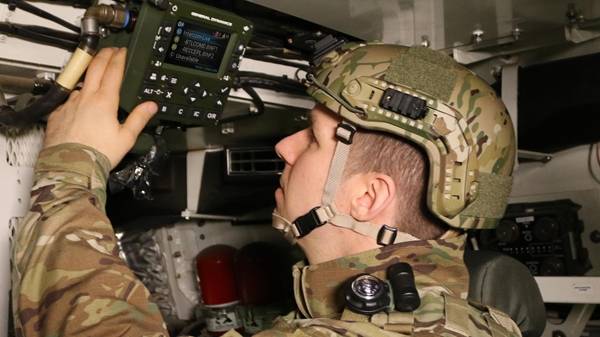 Save on space, time, and money
Reduce the number of independent workstations and connect to any system from any station, saving valuable space in the vehicle. Our GVA system integrates disparate and complex systems into as intuitive interface - familiar to operators - that supports any native or third party applications.
GVA Products
Browse our portfolio of Generic Vehicle Architecture products