Tactical Crew Station (TCS) 75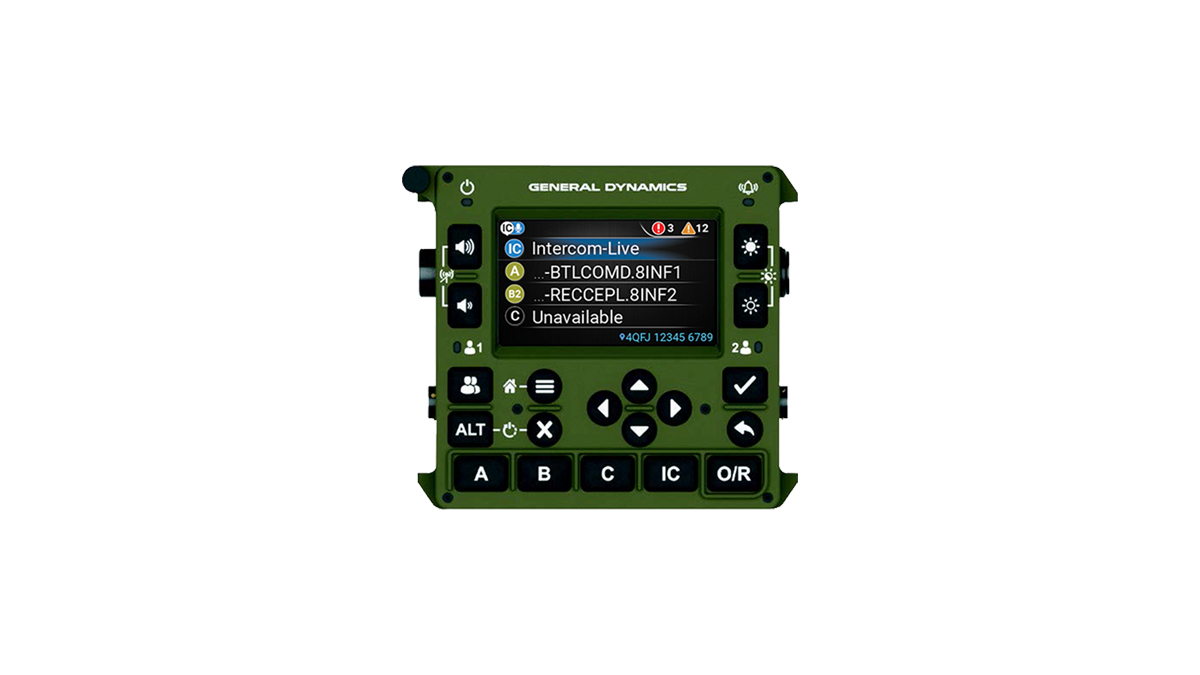 Tactical Crew Station (TCS-75)
The TCS-300 is a rugged, two-user, crew station with a high-resolution Graphical User Interface (GUI) for tactical vehicles. Designed to provide mission critical voice, data and audio services as well as network & radio interfaces in a SWaP-C effective package. With a wide range of open-standard inputs/ outputs the TCS-75 allows seamless integration with legacy and GVA or VICTORY databus compliant vehicles.
Features
Separate controls to independently adjust volume of left and right audio channels

Vehicle-based intercom circuits

Radio access (2 radio nets)

Inter-vehicle intercom circuits via TWIN

Override to enable operator control over other vehicle communications

Platform audio alarms (3) mixed into the intercom channel and distributed to all connected users. Audio alarms can be sourced from an external audio source or locally generated by a contact closure.
Specifications
| | |
| --- | --- |
| Operating Temperature | -40°C to +63°C (-40°F to +145°F) |
| Storage Temperature | -51°C to +71°C (-60°F to +160°F) |
| MIL-STD-810D Tested | Vibration, transit drop, salt fog, sand and dust, rain, fluid contamination, immersion, NBC decontamination, fungus, altitude |
| Height | 142 mm (5.59 inches) |
| Width | 152 mm (5.97 inches) |
| Depth | 89 mm (3.50 inches) |
| Weight | 1.06 kg (>2.35 pounds) |
Features

Features

Separate controls to independently adjust volume of left and right audio channels

Vehicle-based intercom circuits

Radio access (2 radio nets)

Inter-vehicle intercom circuits via TWIN

Override to enable operator control over other vehicle communications

Platform audio alarms (3) mixed into the intercom channel and distributed to all connected users. Audio alarms can be sourced from an external audio source or locally generated by a contact closure.

Specifications

Specifications

| | |
| --- | --- |
| Operating Temperature | -40°C to +63°C (-40°F to +145°F) |
| Storage Temperature | -51°C to +71°C (-60°F to +160°F) |
| MIL-STD-810D Tested | Vibration, transit drop, salt fog, sand and dust, rain, fluid contamination, immersion, NBC decontamination, fungus, altitude |
| Height | 142 mm (5.59 inches) |
| Width | 152 mm (5.97 inches) |
| Depth | 89 mm (3.50 inches) |
| Weight | 1.06 kg (>2.35 pounds) |

Contact Us
---