Armament Mission Computer (AMC)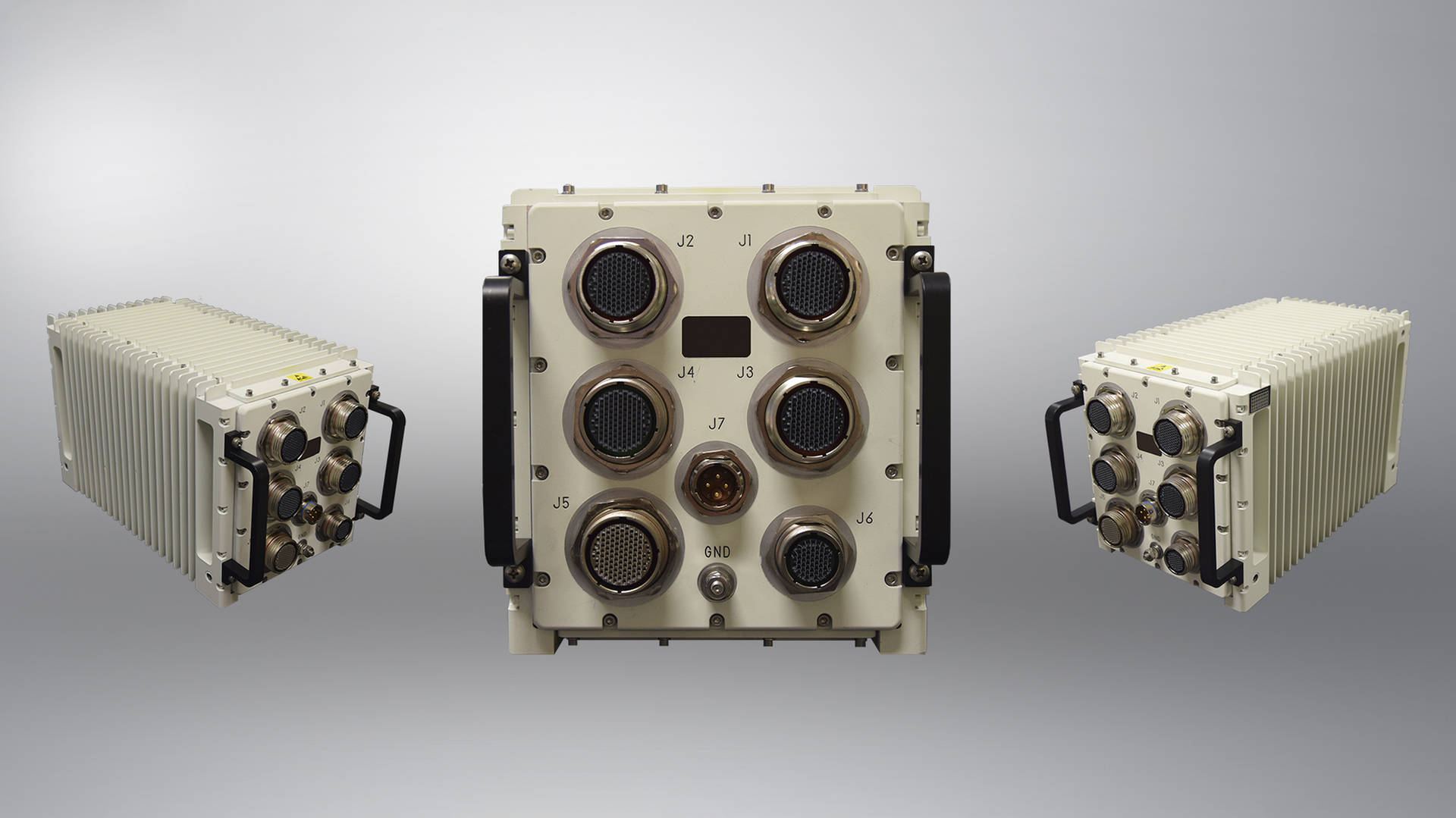 Armament Mission Computer (AMC)
Rugged 6-slot 3U VPX chassis mission computer. The Armament Mission Computer (AMC) hosts fire control and gun/sight stabilization software for armament systems. Tailored for both the new era of modern combat vehicles as well as existing platforms, the AMC is applicable to both electric or electro-hydraulic gun and turret drives.
360 Product View
Accepts sensor data from sources such as gyros and encoders.
Produces output in the form of drive signals via analog voltages or digital serial data buses.
Includes CANBus and Ethernet ports to connect to the vehicle electronic architecture.
Available with optional provisions for gun trigger safety interlocks, dedicated serial communications, and discrete signals for interfacing with the gun control equipment.
Minimal delay in concurrent execution of gun and sight digital control with high speed, multi-channel, simultaneous data transfer.
Ability to acquire and process wide dynamic-range signals with advanced control algorithms.
Synthesizing fire control: The AMC is tailored for the new era of modern combat vehicles, whether manned or unmanned, to ensure you're ready for the future battlefield.
Stabilization: Regardless of terrain, our AMC keeps you laser focused on the target to maintain a steady shot every time.
Game changer: Advanced control algorithms enable time-on-target, time-incoincidence, and first-time-hit-probability for enhanced fire control performance.
Physical Characteristics
Size: 42cm x 21cm x 23cm (16.5"x 8.25" x 9")
Weight: 6kg (13.2lbs)
Input power: 50 W (typical), +18-32V DC
---