Variable Depth Sonar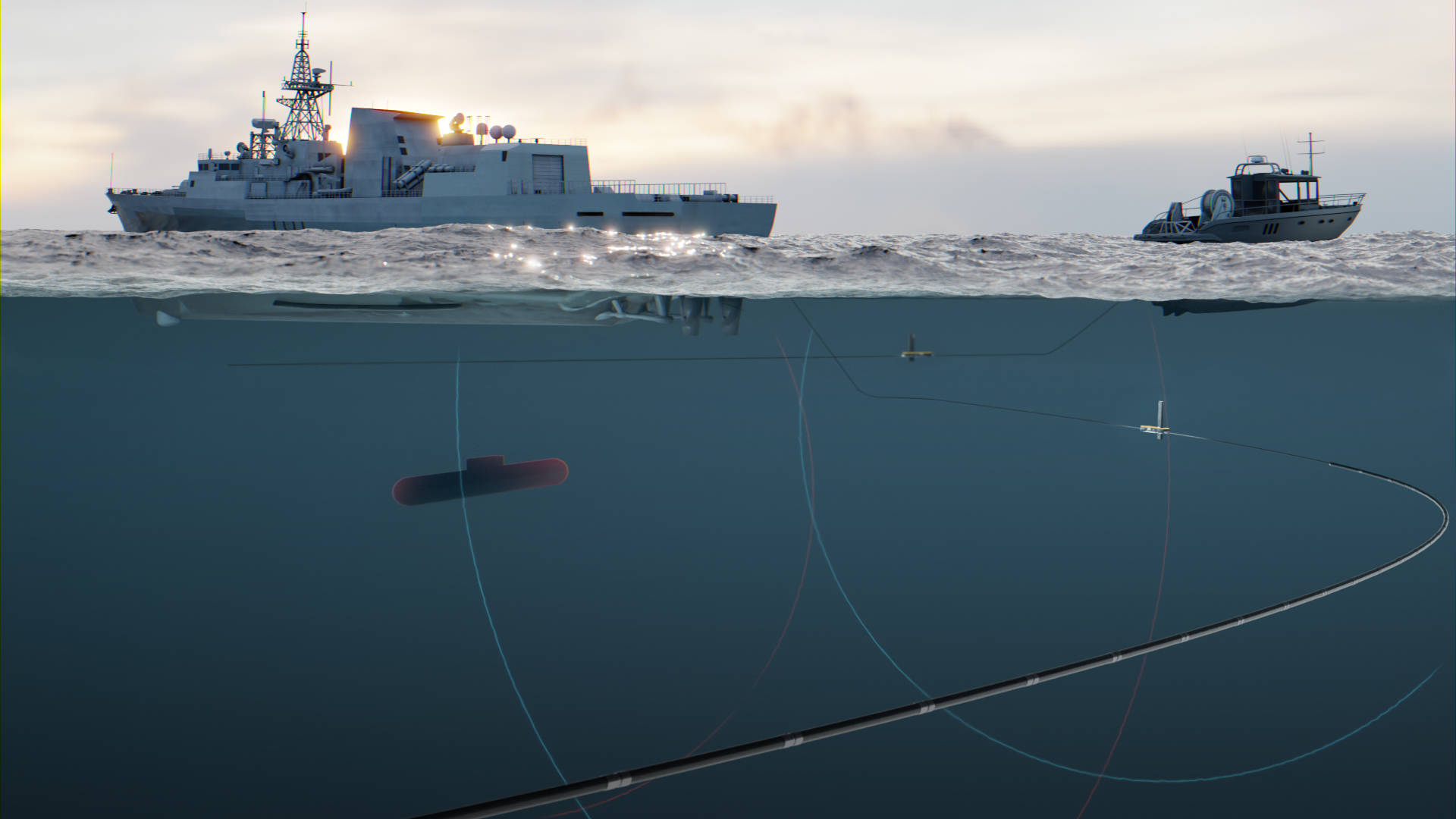 Low Frequency Variable Depth Active and Passive Detection, Torpedo Defense Capability
The Low Frequency Variable Depth Sonar offers a tactical edge to the Command team.
---
Product Features
Modular towed array for use in both deep water and littoral environments

Re-configurable settings for optimal detection performance

Leading-edge towed array solution houses both transmit and receive electronics

Unparalleled threat detection and torpedo alert capability

Modular Towed Array allows multiple transmit frequencies to be utilized
Benefits
The Low Frequency Variable Depth Sonar uses world-leading processing solutions that consistently outperform competitors. The ability to transmit in conventional steered-beam, omnidirectional or sector mode provides superior protection against any torpedo threat in both littoral and blue water environments. Our advanced software features allow automatic or operator-based decisions for torpedo cueing and countermeasures. Open Architecture technology enables regular hardware and software refresh throughout product life-cycle. Our solutions can easily be integrated with any shipboard combat management system without requirement for ship modifications.
---