March is National Engineering Month-Canada's biggest celebration of engineering-and an opportunity to show young Canadians the exciting career opportunities that engineering has to offer. We are proud to employ engineers in Calgary, Ottawa and Halifax. We will be sharing employee profiles throughout the month to show you the challenges that our engineers face every day. Meet Halifax engineer Mark Thibodeau.
---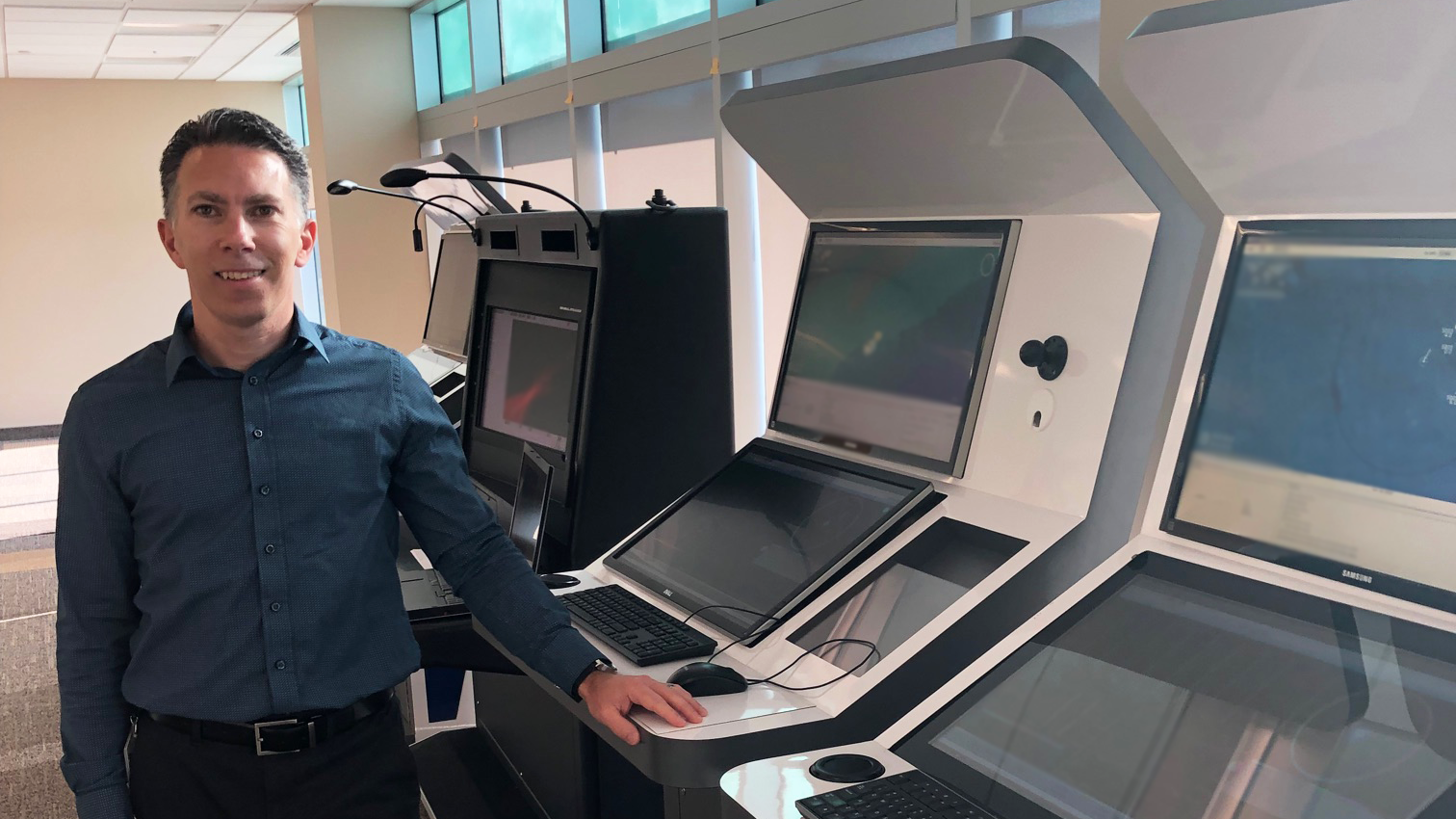 "I didn't start out thinking I was going to be an engineer. I started out thinking I was going to be a physicist," recalls Halifax engineer, Mark Thibodeau.
It was a meeting with the Dean of Science at the University of New Brunswick that made him change course. After learning that a degree in physics likely meant a career doing research at the university, Mark decided he would rather "get out there and build things". At the Dean's recommendation, he walked over to the engineering building to meet with the Dean there.
"I had not even heard of engineering, but after hearing him talk about all of the things that engineers contribute to the world, I said 'sign me up!'."
Mark attended both the University of New Brunswick and Dalhousie University and graduated with a degree in electrical engineering with a major in computer engineering. It was the boom time in telecommunications and he found himself relocating to Ottawa. "The Internet was exploding like crazy and it was a great time to be working in telecom. There were a lot of jobs to be done and I worked as a junior engineer all the way up to a senior architect."
After eight years in Ottawa, Mark and his family decided it was time to move back to the Maritimes. He joined a small startup business in Halifax working on aerial surveillance systems and found himself flying around with Pennsylvania state troopers, doing flight tests in Colombia with the U.S. State Department, and on many other interesting endeavors.
When Mark joined General Dynamics Mission Systems–Canada 13 years ago, he began working with Defence Research Development Canada (DRDC) on what he calls experiments out in the ocean. "We worked on torpedo and submarine detection systems. I had the chance to get out and install equipment on one of Canada's submarines; I sailed on one of our Navy warships and took part in flight trials over the ocean in one of our aircraft; I worked on satellite connections connecting one of our ships back to the base."
After a few years, Mark moved into a capture management role and began applying his engineering skills in a completely new way. In this new role, Mark worked to figure out which companies to team with, what solutions to put together, how to price competitively, and how to develop a winning proposal. He was the Capture Manager on two large pursuits - Mercury Global and Underwater Warfare Suite Upgrade (UWSU) – on which General Dynamics was successfully awarded contracts.
Since the UWSU contract win, Mark has been named Program Manager. He has swapped working with electronics, software and systems for overseeing customer relationships, subcontractors, and the engineers and developers working on the program.
"These people are really experts in the systems we're using and the piece that I really like is that they have a lot of pride in the system we have built because they have spent 15 years working on it. They are so excited to see this get out into the real world and actually be deployed with the Navy."
The UWSU project has resulted in an influx of new talent – many of which are new graduates – and Mark points to the changing demographics in the Halifax office. "Some of the more senior engineers are seeing this as an opportunity to mentor and share their knowledge and expertise. We are also seeing some great talent come out of our internship program and these students are bringing with them some fresh ideas."
Currently living in Halifax, Mark is married with two children. His wife is busy educating young new minds as an elementary school teacher. His son is in grade 10 and has career aspirations in the medical field. His daughter is following in his footsteps and will be attending Dalhousie University in the fall having been accepted into the Bachelor of Management program. From a backpacking trip across Europe last summer to snowboarding and skiing in Whistler and Blackcomb to their recent scuba diving trip in Mexico, Mark and his family are always up for an adventure.
When asked if he had any advice for students contemplating a career in engineering, Mark offered: "Engineering is very hard to put in a box. I went into electrical engineering, but ended up in telecommunications. I ended up flying in planes and submarines and applying that to understand how to win business and defeat competitors. Now, I am using it to figure out how to deliver a system to the Navy. At the end of the day, it is all the same skills and expertise. I think engineering really does set you up for success and opens a lot of doors."