In celebration of #NationalInternDay, we had a virtual chat with two of our co-op students, Belle in Calgary and Colin in Ottawa, who joined our team this May. They shared about their virtual onboarding experience, how they have adjusted to working from home, and their favourite part of their co-op experience so far.
---
Belle Seguin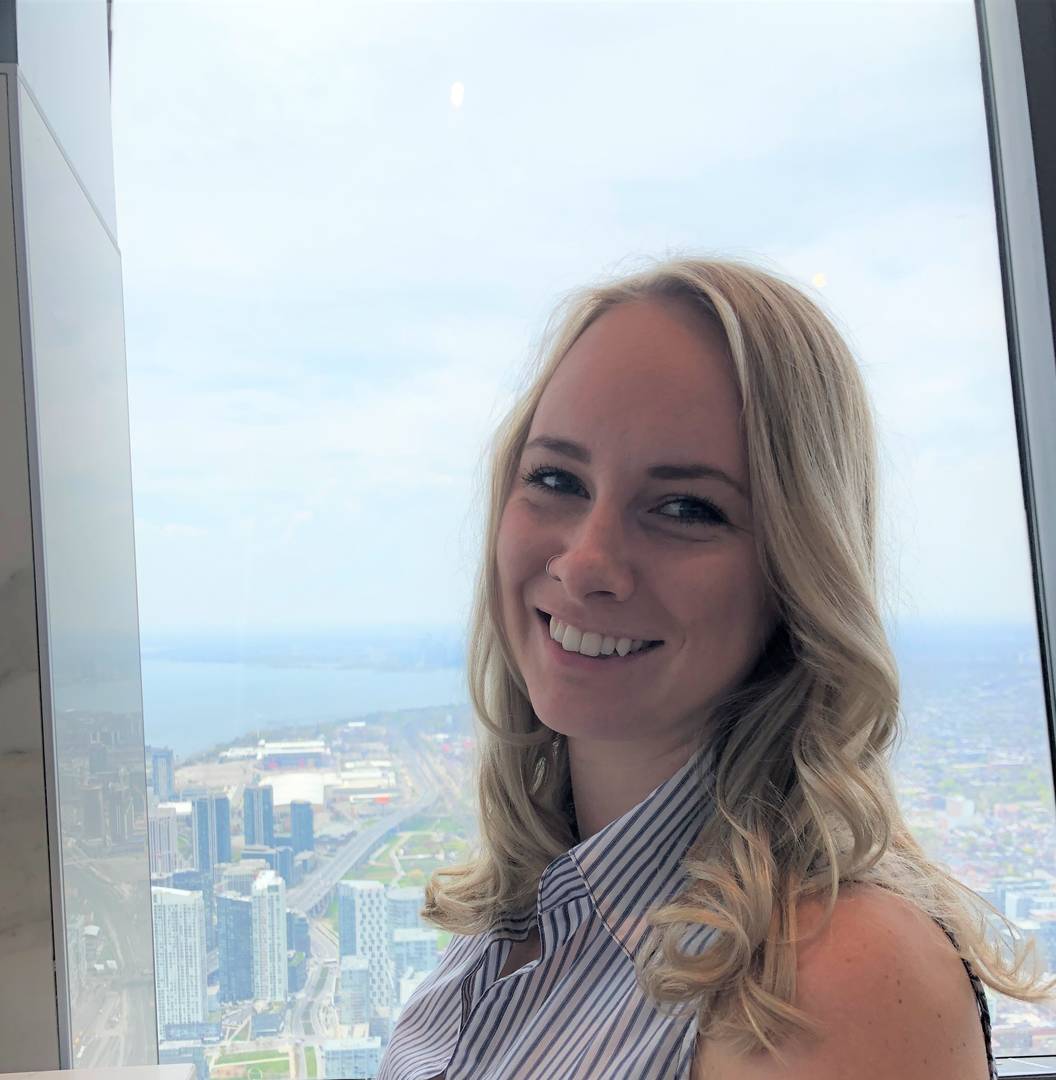 Belle joined the General Dynamics Mission Systems–Canada team in Calgary as a Software Developer co-op student this May after finishing up her third year at the University of Calgary studying Mechanical Engineering.
"My team works on communication devices inside military vehicles," she explains. "Right now I'm working on a webpage graphic – it's a graphical user interface so that the user can actually switch modes on radios and make sure everything is configured properly."
Like many people, this is Belle's first time working from home and, as she was onboarded virtually, she has not yet had the opportunity to meet her team in person.
"I got all my equipment shipped to me – monitors, laptops. I then had an appointment with IT to make sure everything was set up properly and that I could login," she explained.
"After, I talked with my team on Skype, everybody introduced themselves."
Belle admits working from home has taken some getting used to, but her team has made the transition easier by prioritizing touching base and connecting on a regular basis.
"It's kind of weird not meeting your co-workers face-to-face," she adds. "But we have this 'tea time' every morning. We use that to talk about random things, like sharing about our weekends."
Connecting with her team is important to Belle, whether it's casual chats or working together to solve problems. The lack of in-person contact has not stopped her from building important relationships.
"Developing those relationships is actually the best part of working – it makes it more fun, and you can learn a ton from the senior members," she explains.
Belle has also had the opportunity to interact with the customer during her co-op experience.
"We interact with the Canadian military in Ottawa so we can update them on our project. Everything is very transparent about what they expect and what we're doing," she explains.
A highlight of Belle's co-op experience so far has been learning a new operating system. While she enjoys self-teaching, Belle often bounces problems off her fellow co-op students and the senior members of her team.
"I've been learning how to use Linux, it's an operating system that uses a command line. That's new to me and it's really cool because I feel like a cool hacker," she shares. "I learn a lot on Google – you can Google pretty much everything. If I get stuck on something, I usually ask one of the more experienced co-ops for help, and then we call in for back-up if we really need help."
Three months into her co-op experience and her first time working from home, Belle feels well-adjusted in this unconventional learning environment.
She says, "People are almost at your fingertips. If you're in the office, you have to walk around and go find them, but now you can just send a message from your desk."
---
Colin Ly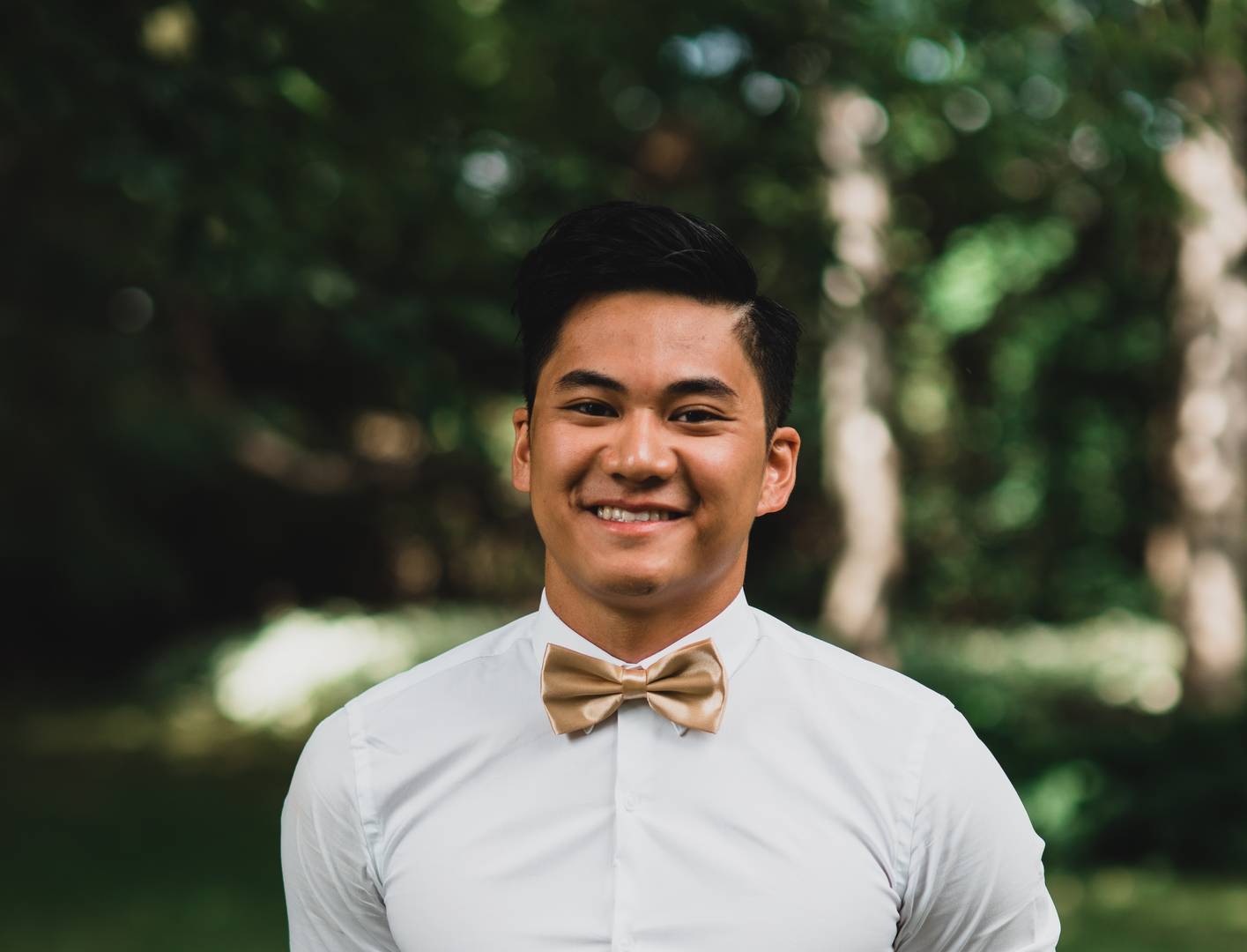 Colin joined the team at General Dynamics Mission Systems–Canada in Ottawa in early May as an information developer co-op student working on the Engineering and Integration Support Contract. Starting this role virtually and working from home for the first time, we asked Colin to share a little about his onboarding experience.

"Everything was done by Skype calls. Our team is pretty small, so primarily I've been contacting my supervisor," said Colin. "There's a couple co-op students that I call sometimes. It's still nice to have friends here."
While he has not had the opportunity to go into the office and formally meet his co-workers and fellow co-op students, Colin decided to take the initiative to actively reach out and network with people virtually.
"Just shoot a message to someone, explain who you are, and talk to them," he advises other students. "The resources are literally at your fingertips. It's almost easier this way."
In terms of being productive while working from home, Colin feels that students are actually well set-up for this work environment. As a student, he is already used to studying and focusing at home.
"It's not too bad because it just feels like you're doing homework. As a student, you have the set-up too," he explains. "I started right after exam season, so jumping from that to working from home wasn't difficult."
Three months into his co-op experience, Colin is grateful for the hands-on experience he has received so far, and is eager to continue learning. In fact, when we asked him what the best part of his co-op experience has been so far, he shared: "Getting the opportunity to work on real-life projects – it's like working on school reports, but rather you're getting paid to do it."