March is National Engineering Month in Canada – an opportunity to showcase the exciting opportunities that a career in engineering has to offer. We are proud to employ some of the best and brightest in the industry in Calgary, Halifax, and Ottawa and will be highlighting them throughout the month.

Meet Mike, an Engineering Manager for our Cyber Programs, working out of our Halifax office.
---
1. Tell us what led to your current role in engineering?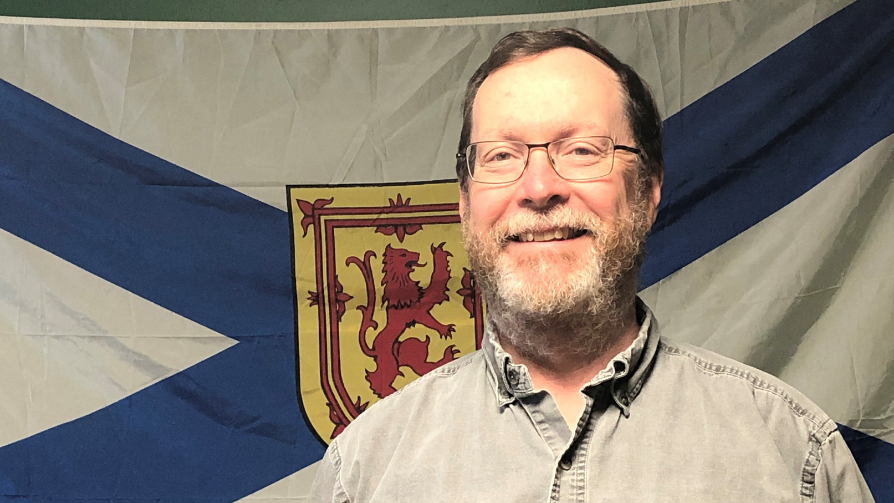 Although I am technically an Engineering Manager, I prefer to think of myself as a Principal Engineer with management responsibilities. The distinction is subtle, but important.
As a young aspiring engineer, I was always fascinated and motivated in the pursuit of solving problems and designing the solutions to these problems in new and innovative ways. I was programming computers as early as 15 years old. When I went to university, I started out as an electrical engineer, but didn't really like high voltages or "radio math". I ended up designing and building circuits, then microcontrollers, and decided it was more fun to learn how to make them do things using software than building them from scratch.
As a Combat Systems Engineer in the Royal Canadian Navy, my job function was systems engineering, however, once I left the public service, my journey into software engineering began.
In order to do this:
I had to improve my technical skills and maintain relevance, which can be challenging in the world of software.
I had to learn how to win business so that I could apply these skills to solve tough problems.
I had to apply new and existing leadership skills to build and maintain supporting teams.
I learned how to apply engineering principles to assure quality incorporated as part of an Agile philosophy.
As part of this journey, I have become an Agile champion and coach and a mentor to other engineers within General Dynamics Mission Systems.
2. What is the most challenging aspect of your role?
Time – there is never enough time.
Too many neat technologies and toys – not enough time to play. The best way, if you can do it, is to work on a project that embraces innovation and where you can accept failure as a learning experience.
Communication – There is a balance between too much (too many meetings) and not enough (people not knowing what is going on). Transparency and communication is key to maintaining strong relationships, trust, and teamwork.
3. Why do you think engineering is important to our company and our customers?
Our company's reputation is reflected in the strength of our engineering organization. Engineers, as practitioners of engineering, are professionals who invent, design, analyze, build and test complex systems to fulfill functional objectives, and requirements while considering the limitations imposed by practicality, regulation, safety, and cost.
As engineers, we need to act in a way that it is beneficial to our customer as well as our organization. Our customers depend on this and need to trust that what we do is in their best interest and meets the highest professional standard.
4. What's the one piece of advice you would offer an aspiring engineer?
I can't just provide one piece of advice:
Always do what you say you are going to do.
Plan your laziness! (Don't re-invent the wheel)
Don't be afraid to try new things and explore your creativity.
Take responsibility for your actions and the actions of your team.
Always remember, you will be part of a team and you will stake your reputation on how your team performs.