June 23 marks International Women in Engineering Day - an opportunity to highlight the contributions women make to the field of engineering and explore the exciting career opportunities that engineering has to offer. We are proud to employ talented female engineers in Calgary, Ottawa and Halifax. Meet Calgary Engineer, Shelley Orr.
---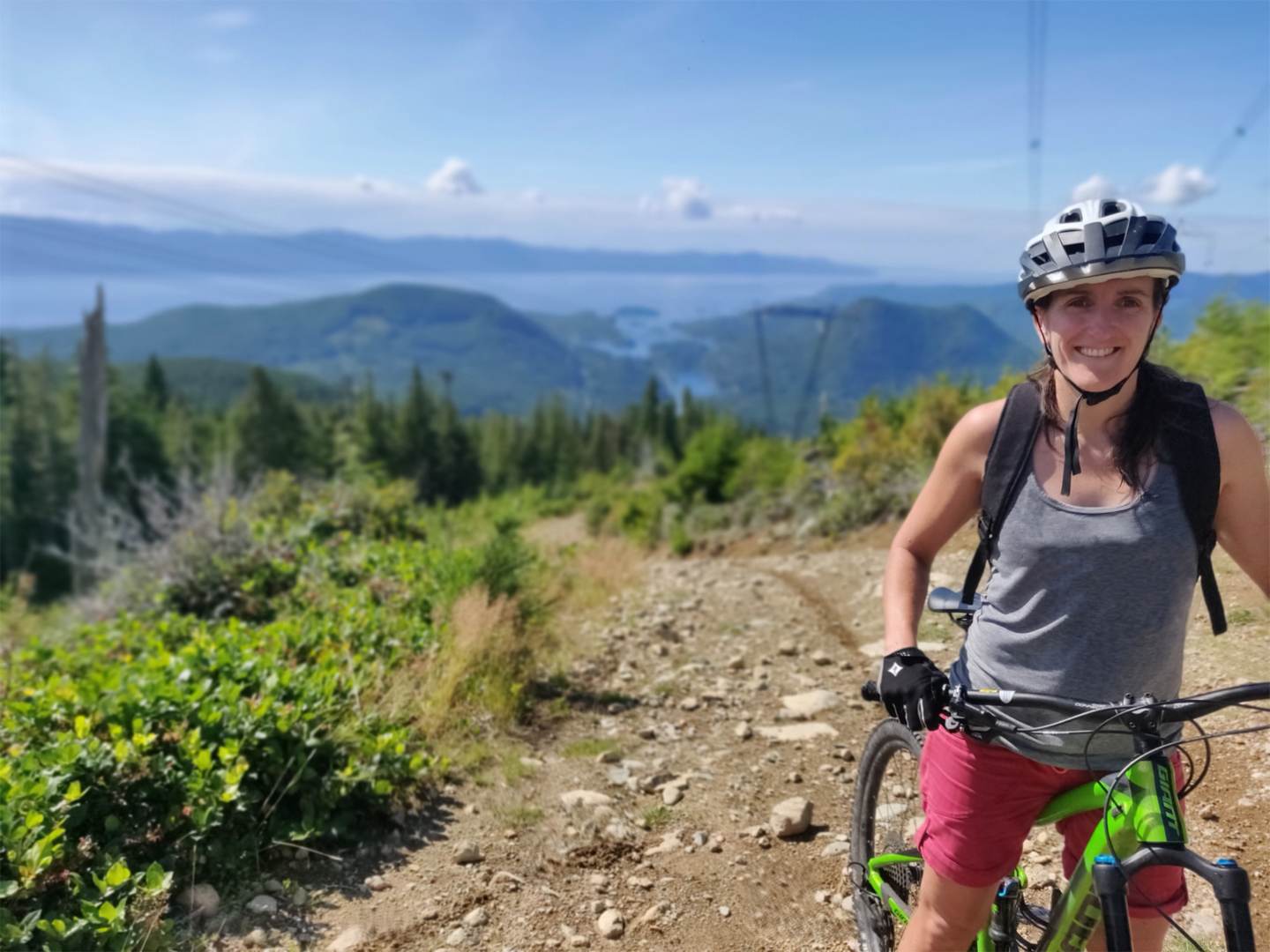 Shelley has a fulfilling career as a mechanical engineer, but she had quite the adventure on her way there. Despite Shelley's love of fixing and making things – which she realized at a young age – she still needed to know if there was anything else out in the world that could fulfill her passions. After graduating high school, Shelley decided to take some time off to weigh her options.
Shelley's journey of self and career exploration lasted six years. It started with moving out of her family home in Winnipeg, Manitoba to live on her own in Canmore, Alberta, a mere two months after graduating high school. Her family was sad to see her go, but she was determined to follow her desire to rock climb.
With the Rockies calling her name, Shelley made Canmore her new home and facilitated her rock climbing by working with the Alpine Club of Canada. However, three years later, in 2001, she felt like she needed to explore the world even further outside her comfort zone. So she set off for Australia.
After her stint in the Outback, Shelley returned to Canmore to continue the life she had started. The time she spent in Canmore provided Shelley the opportunity to work a variety of different temporary jobs. She planted trees, cleaned hotel rooms, worked construction, and even dressed up as a cowgirl to hand out coupons. You name it; she did it.
These experiences helped Shelley realize, not only what was out there, but also what she didn't want in a career.
Once Shelley felt that she "needed more brain challenge," and had gotten "all the physical things" out of her system, it was time to go back to school and create a financial future for herself. In deciding what to study, Shelley pulled on her experiences from high school. She had taken part in an entrepreneurial working stream, which had allowed her to job shadow individuals in a field of her choosing.
This opportunity allowed Shelley to job shadow at two different companies. For the duration of one of the placements, she sat on the factory line placing pins into connectors for the entire workday (she once attempted to count how many pins she placed in one day, but lost count after 2,600). Though her time there may not have been the brain challenge she was seeking, it wasn't a complete loss. Not only did Shelley get to see how a wave solder worked, she also realized assembly work wasn't for her. However, it was her other placement that became her biggest motivator when trying to figure out what she wanted to do for her degree.
In that second placement, Shelley found herself in an aerospace firm where she got to job shadow a variety of engineers and technologists. She was able to see what each of their days looked like and how much satisfaction they got out of their respective duties. Two individuals still stick out in her mind to this day.
The first is a technologist, who as an ex-pilot was responsible for attaching updated sensors to a scrapped helicopter in an attempt to make it appear as a different model on radar screens. The other person that motivated Shelley was a female engineer who was responsible for predicting the trajectory of launch rockets. Both loved what they did and when Shelley reflected on their excitement, it helped to solidify her decision.
"I think I always knew I wanted to be an engineer, I just wasn't ready to sit down and do math for six years."
Before starting her undergraduate degree, Shelley had to do some upgrading classes in chemistry and calculus at Mount Royal University in Calgary. She ended up starting her degree at Mount Royal before transitioning to the University of Saskatchewan to complete the second half. However, when it came to choosing her specialty, she had a hard time picking between civil and mechanical engineering.
In making her decision, she knew she "wasn't that good with chemistry or electronics, and physical things made more sense," so mechanical engineering was the logical choice. Shelley was one of two women (out of a class of 98) to graduate from the mechanical engineering program in 2009.
After graduation, Shelley got her first job working at a modular construction company, where she stayed for about four years. This role had her working as part of a custom design team in a fast-paced environment; building software tools to assist sales staff in ensuring that a product would meet building codes. Though this position had a steep learning curve, Shelley had the opportunity to work on multiple projects and receive instant feedback on all of her drawings/designs. However, there wasn't much of a work/life balance and she burnt herself out. Shelley loved her work, but in her efforts to keep up with demand she learned the value in pacing herself at work.
In an effort to find more balance, Shelley began working at General Dynamics Mission System–Canada and seven years later her career still has lots of momentum. This is the longest she has ever worked with a single company, but she stays because of the interesting project work, the small and supportive team she is a part of, and the flexibility in her schedule. Currently, Shelley is helping to close out a phase of the Evolve to Open (EvO) project and she can't wait to see what's next.
Shelley's love of building things goes beyond the office walls. She is a big proponent of home renovations, having redone the basements of the three homes she owns with her partner, a carpenter. Through her experiences as an engineer and various DIY projects, Shelley has become very comfortable using all kinds of different tools.
To Shelley, it is a shock to talk to a woman and hear that power tools intimidate them, and she would love to change this. Her dream would be to start a DIY business where people could go to learn how to use tools to help them complete different at-home projects.